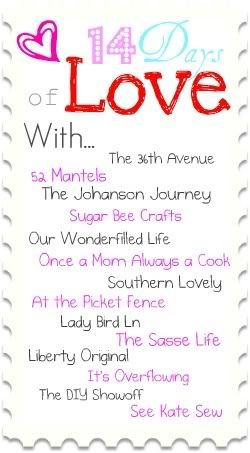 Today is day 2 of "14 days of Love" which features a different blog and different Valentine tutorial every day! Today's Valentine tutorial is at 52 Mantels!!
Emily demonstrates how to make an adorable sweetheart banner made from a tea towel!
Head on over to learn how!!
Next up for tomorrow, Janette from The Johanson Journey!
For more info about 14 days of Love, visit Cherished Bliss. She has ALL the details!!