There are TWO new latest finds for favorite Etsy shops!!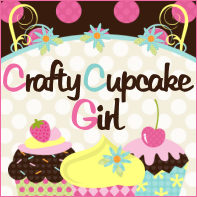 Here you will find some extremely adorable items! Going to a baby shower soon? You will for sure find the perfect baby shower gift at the Baby Shower Creations shop.... such as this Spring Melody Rag Quilt Bag!
Or some crafty boutique style Satin Flower Hair Clips...very cute!!
She has even put together some gift baskets filled with lots of super-adorable baby items!!
Also...the perfect gift tags for your baby shower gifts, such as this set of six Flower Bling Tags!
Aren't these the cutest cupcakes? They're baby washcloths! The perfect gift for a baby girl!
Look no further for amazingly cute baby shower gifts than Crafty Cupcake Girl's Etsy shop!! You'll receive great quality items, and they're extremely reasonably priced!
And, be sure to stay tuned this weekend for our other latest Etsy shop find!