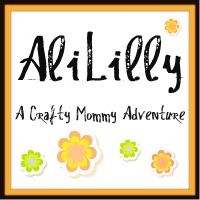 Looking for some cute new jewelry? Want to make some cute Valentine hearts out of tissue paper? Want to make some fabric rosettes? You can find all of those things at AliLilly!
A few examples of what you will find there...
Also, AliLilly has an Etsy shop, where you can find items like this cute rosette headband!!
You can find other cute items like this at their Etsy shop!
Check out AliLilly for tutorials and more great ideas and crafts!!
Stay tuned for more latest finds!!