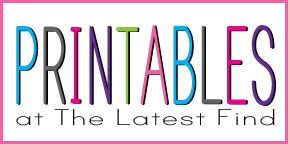 New printables are now available!!
Adorable 8x10 ABC printables, a pink version and a blue version!
Perfect to print and frame for a nursery!
Completely free, but if you decide to use, please follow us by clicking "like" on Facebook, and connect with GFC/Linky Followers so you'll know when more printables come available!
Download them HERE!
Stay tuned for more latest finds and printables!!
Linking up to