First off, just wanted to thank Katie at Pincushion Creations for featuring my stenciled wall plaque, my first spring decorating project! (Find it HERE)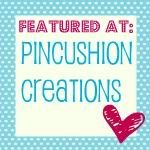 Also, I found more coupons for my coupon page! I decided to just keep them all in one place, so you can view them HERE, and you're welcome to print out any you can use! Saving $$ is worth passing on!!
Stay tuned for more finds!!