I've seen lots of great ideas for re-using empty bottles and jars, so right before tossing the pickle jar, I decided to try something with it!! Being that it was a pickle jar, it definitely needed some soap and water...overnight! I filled it with warm water and dish soap, then left it all night. In the morning I washed it out, and sure enough, no smell left whatsoever! Yay!
I had some blue paint leftover from THIS project, where I started my spring decorating. I love the shade of blue, so I had to use the rest of it on something. I've seen many projects where the paint is poured into the glass (or vase, or jar, or ornament) and swirled around to color it, rather than painting the outside.
It worked really well with this pickle jar. It easily coated the glass, and dried evenly. I left it upside down balanced on a cup to dry, so that the extra paint could drip out in to the cup. Then I wrapped twine around the top of the jar, and added some flowers from outside!
It goes perfectly right next to my stenciled wall plaque. Now my shelf is completely spring-ified!!
Update 4/12/12: I've been getting some questions as to whether you can use water in the jars, and in a later post (click HERE) in this series, I share some tips as to which paint/finishing spray to use. It is recommended to use a matte finishing spray the same brand as the acrylic paint that you use. As long as you use 1-2 good coats of finishing spray, the paint does not seem to rub off when water is added into the jar. If there is no finishing spray used, the paint will rub off into the water. Click HERE to skip ahead to later on in this series where I have done a Bertolli alfredo sauce jar, Ragu jar, pizza sauce jar, and Pace salsa jar!
I will now think twice before getting rid of my spaghetti jars and pickle jars! So many possibilities and colors...
Happy St. Patrick's Day tomorrow!!
Make sure to check out our current coupon finds by clicking HERE, as well as our free printables you can download HERE!
Stay tuned for more latest finds...
Follow @TheLatestFind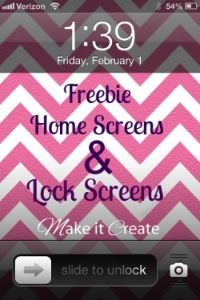 Linking up to...
Someday Crafts
A Little Knick Knack
Sugar and Dots
Blue Cricket Design
Tatertots & Jello
I Heart Naptime
Sumo's Sweet Stuff
Not Just a Housewife

Participating in...