We make Mexican food a lot. We switch between fajitas, quesadillas, and tacos. This recipe find for Homemade Pico De Gallo will be great with all 3 of those meals!
We even have our own cilantro plant! I have no green thumb whatsoever, so I think it's pure luck that the plant has done so well...and our full sun patio helps too.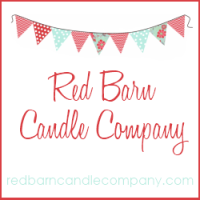 If you haven't checked out Red Barn Candle Company, you should! You will find lots of great recipes (including this one), along with some crafty ideas and inspiration!
Click HERE to head to Red Barn Candle Company for the recipe!
Stay tuned for more finds!