Yummy Mexican Recipe Find! We love to make Mexican, but as stated before...it's usually a switch-up between only 3 Mexican dishes. So I love that I found this one!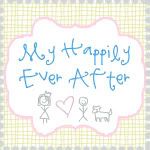 Rachel shares (with lots of helpful pics!) how to start off your chicken and other ingredients in the crock pot, then add the rest of your ingredients and finish it off in the oven!
Stay tuned for more finds!